Audit & Assurance Services
One of the keys to a successful business or organization is a clear understanding of your data—including a full picture of your financial standing. With LSWG's audit and assurance services, you can ensure you have accurate financial data to back up your decisions, as well as comprehensive professional suggestions from our team of experts.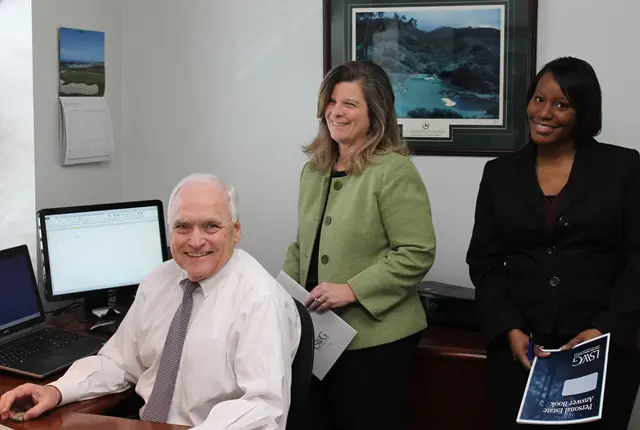 Whether you are an owner-managed business, nonprofit organization, local government entity, or require a Single Audit, audit of your 401(k), ESOP, pension, or profit-sharing plan, look to LSWG for timely, accurate, and understandable financial statements to gauge your performance and the strength of your financial position.
LSWG can prepare your financial statements and perform the appropriate services to meet the requirements of your lender, investor, board of directors or shareholders.
Basic Financial Statement Preparation
LSWG offers basic financial statement preparations, which may fulfill some lenders' documentation requirements for small loans. Additionally, it is intended for business owner's use to manage their business (similar to what an in-house controller or CFO would provide for management in a larger company). 
We are available to prepare your financial statements as needed on a schedule that you determine – typically in conjunction with bookkeeping or transaction processing (e.g., monthly, quarterly, or annually). Because your financial statements would be prepared directly from the records you provide , this level of service does not come with our verification of the accuracy or completeness of the information and no formal report is issued. 
Compilation
A compilation is typically appropriate when initial or lower amounts of financing or credit are sought, or when significant collateral is in place. It is intended for use by lenders and other outside parties who may appreciate the business' associate with a CPA, without actually requiring a level of insurance on the accuracy of the financial statements, unlike a review. 
If you need your business or organization's financial statements compiled into formats backed by current accounting principles, ready for review by your management team – without an opinion or assurance from us – then a compilation is what you're looking for. 
Review
A review audit is suitable for when your business is growing, and you are seeking more complex levels of financing and credit. Additionally, it provides lenders and other outside parties with a basic level of assurance that your financial statements are accurate.
A review is more involved than a compilation, but not as thorough as an audit; it consists of analytical procedures applied to your financial statements, inquiries, and other business facets in order to obtain "limited assurance" on the financial statements. A review is frequently sought after by lenders as a business grows, in order to ensure the integrity and stability of your business before further negotiations are conducted. 
Audit
An audit is typically appropriate – and often required – when business owners are seeking high levels of financing or outside investors, or when selling a business. This is intended to provide creditors, investors, and other outside parties with a high level of comfort on the accuracy of financial statements. 
If you are seeking the highest level of assurance, then an audit is what you need. The LSWG audit team will conduct a methodical and orderly review, as well as an objective examination and confirmation of account balances, inventories, and selected transactions. We check over your financial statements, giving reasonable assurance that they're free of material misstatements and ready to present to boards, public bodies, or investors. 
Whether you need a quick compilation in advance of a board retreat or a full-service audit with recommendations, the LSWG team can help your business or organization get on the right track.
Audit and Assurance Service Areas
Learn how to prepare your nonprofit for an audit on our blog.