Women's Distance Festival – Our Way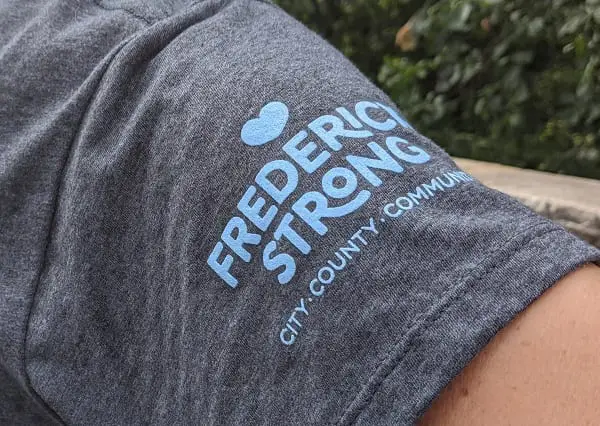 Saturday, August 1, 2020 – Not much for running, this year's LSWG team participating in the virtual Women's Distance Festival opted for a hike for their 5K.
LSWG managing principal, Barbara Roman, met up with her fellow team members: Cindy McGiffin, Janelle Luckenbaugh (and her daughter, Mallory), and Jeanne Hall near the Tea Room in Gambrill Mountain State Park at 8:30 am Saturday morning.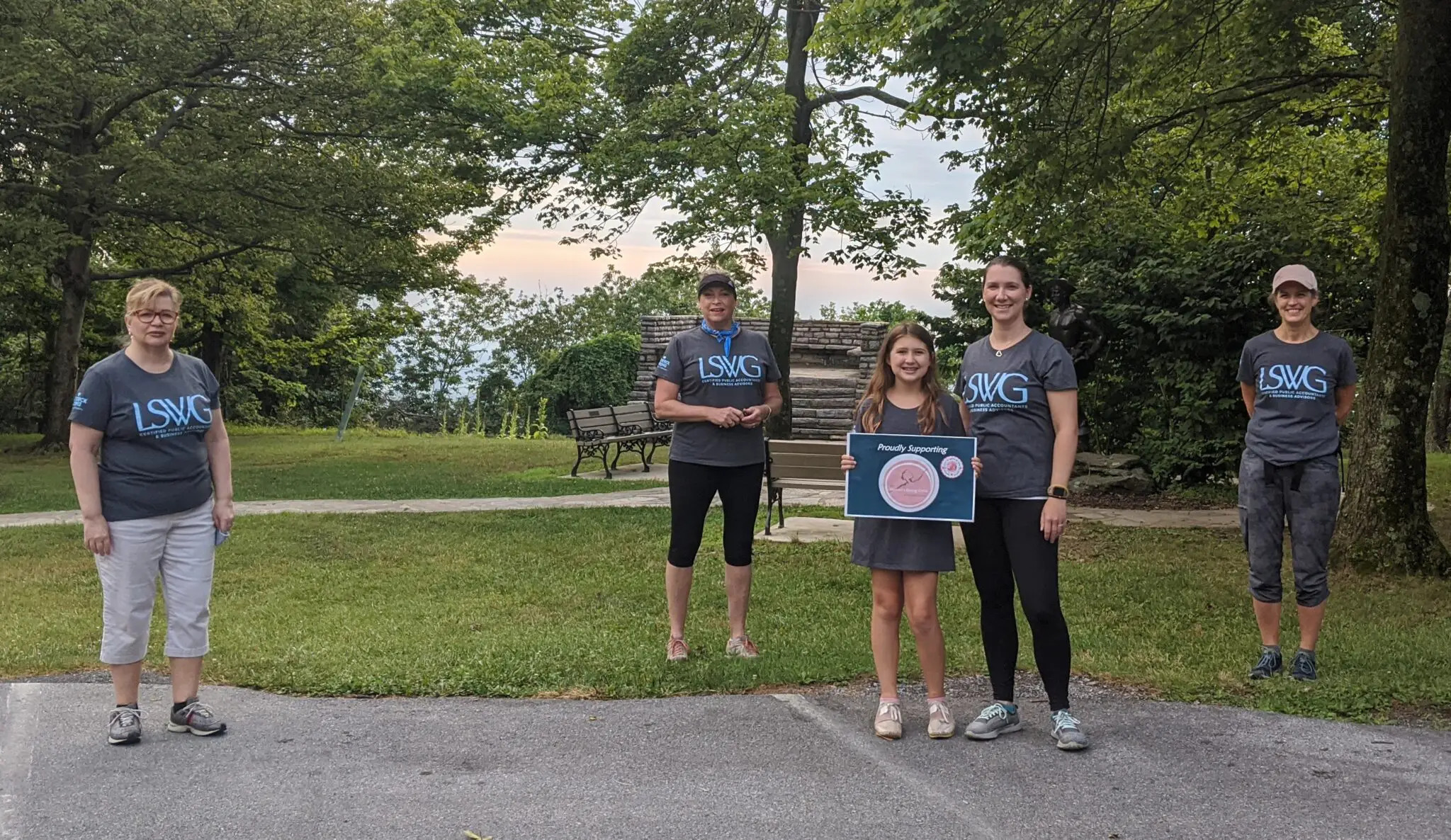 With no set plan in mind, the group decided to take the Green Ash trail after a quick look at the trail map. Full disclosure: It wasn't a full-on 5K. The Green Ash trail loop is 2.2 miles, but is rated as "moderate," and provided some pretty challenging hills.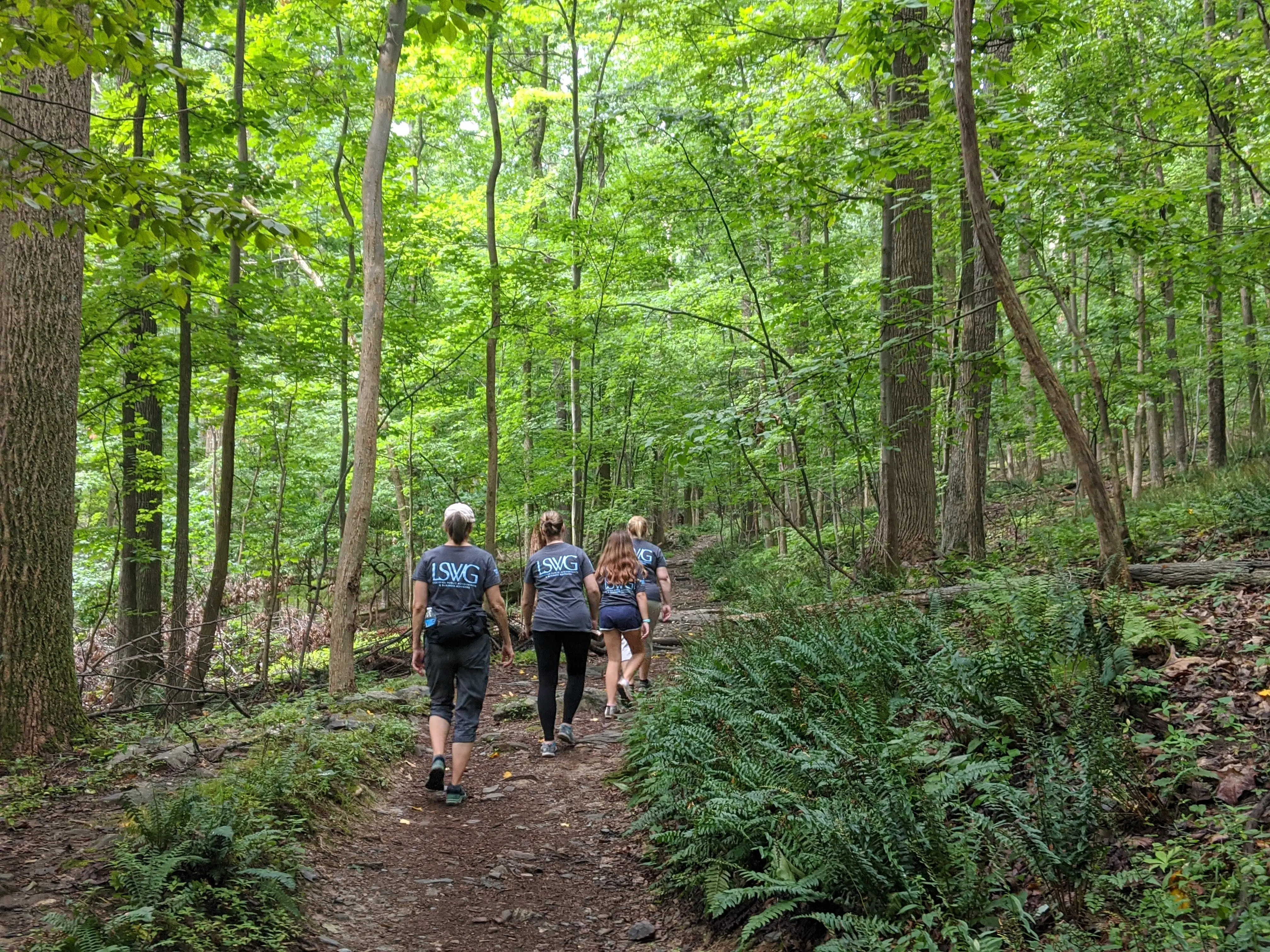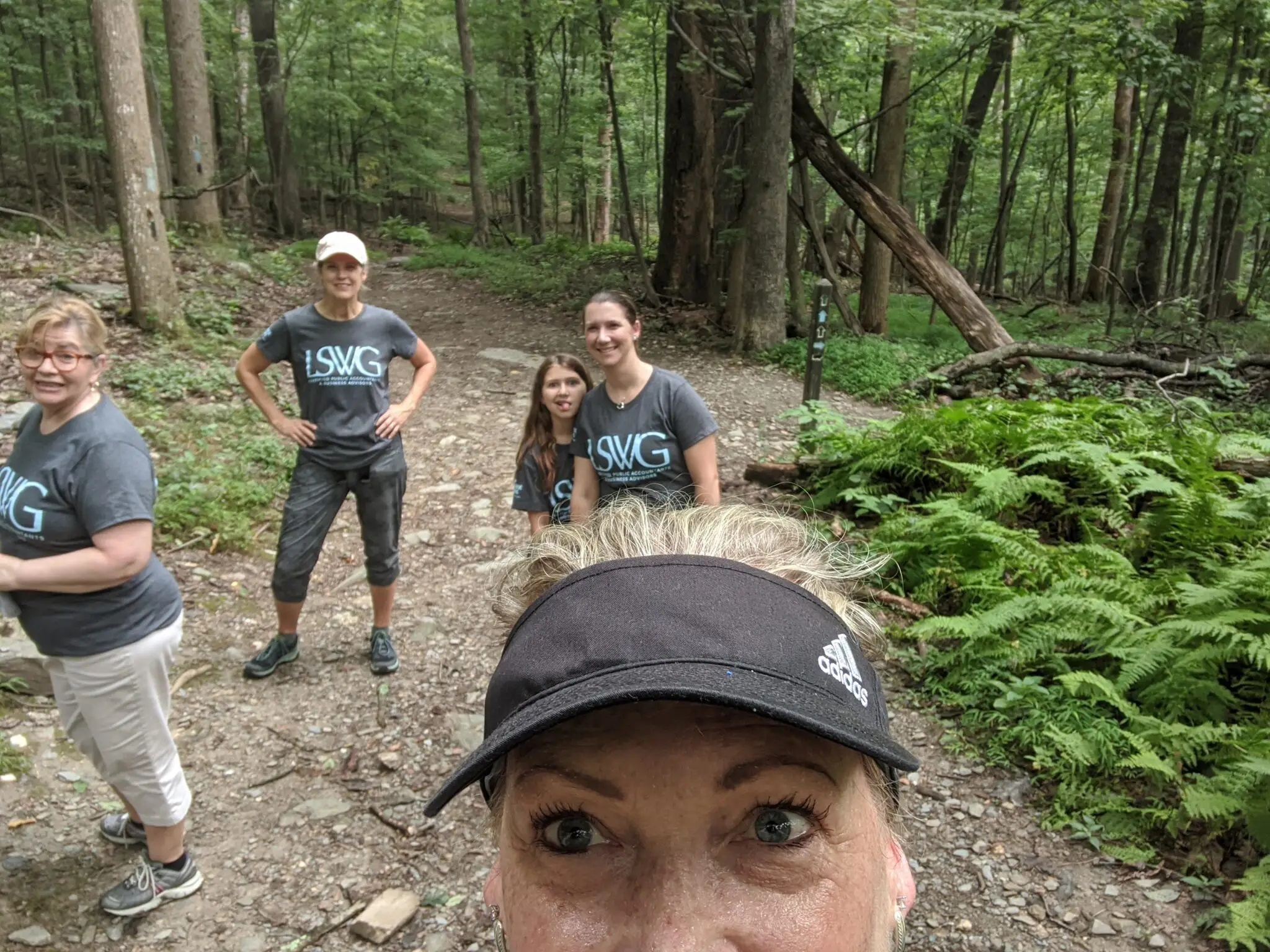 A good time was had by all (just ask Mallory), and we were all happy to support a good cause: The Women's Giving Circle of Frederick.