We Appreciate Your Vote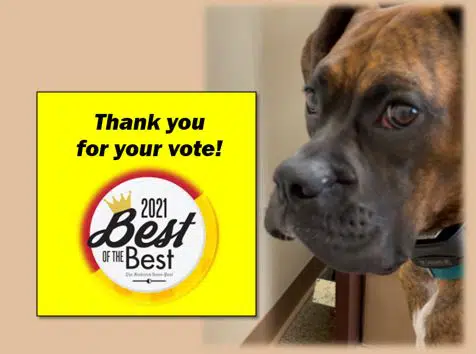 …Waffles does, too!
Thursday, October 28, 2021 – If you follow LSWG on social media, you may recognize our Ambassador of Light-Heartedness, Waffles, Kevin Hessler's granddog.  Waffles would like you to know how much we appreciate the support of our clients and friends in the Frederick News Post Best of the Best readers' choice poll.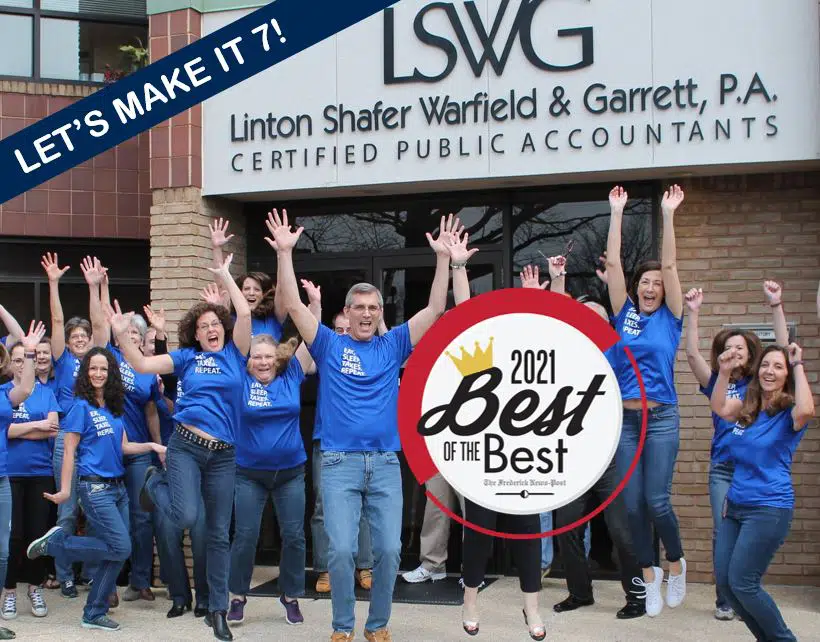 We are, again, honored that with the support of our clients and friends, LSWG has been named among the Top 5 Best of the Best accounting firms. We hope we have continued to earn the vote of our clients and friends to make 2021 another winning year for LSWG.
The final round of voting began yesterday (October 27). If we've served you well, you appreciate our community involvement — or you just love Waffles — we would appreciate your vote again this year.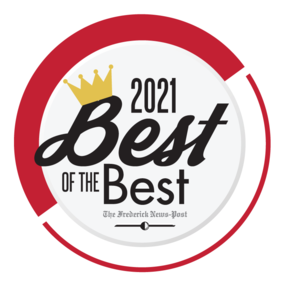 …and thank you for your support.  We couldn't do it without you.