Tax Planning 2021 and 2022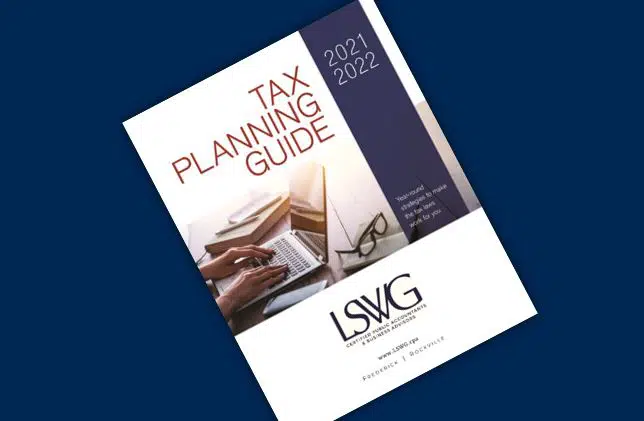 Wednesday, December 15, 2021 – Another year of coping with a pandemic has resulted in significant tax law changes — with the possibility of more to come. Tax planning has never been so challenging.
LSWG's 2021-2022 Tax Planning Guide can help. Click here for a downloadable pdf of the Guide, or give us a call (at 301.662.9200) if you would like us to send you a copy.
Ready to get a jump on preparing your 2021 tax returns? The IRS suggests that you start now to…
Gather and organize tax records
Confirm mailing and email addresses and report name changes
View account information online
Review proper tax withholding and make adjustments if needed
Click here for information direct from the IRS as to how you can get all that done.