Meet Our New Team Members!
On December 1, 2017, we were excited to announce our merger with Scott Blackburn & Associates, LLC.  Things got pretty busy following the merger (what with merging and all…).  Then, there was tax season.
Now that things have settled down a bit, we would like to take this opportunity to introduce you to the talented individuals who joined LSWG with our merger with Scott Blackburn.
Join us in welcoming…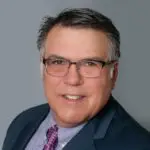 Scott Blackburn, CPA, has over 20 years of public accounting experience, primarily at the national level where he focused on government and construction contractors.  He provides tax and attest service to owner-managed businesses and works closely with business owners providing both technical and strategic expertise.  A specialist in DCAA compliance and Federal Acquisition Regulations and Cost Accounting Standard Compliance, Scott served as the CFO for a government contractor prior to entering public accounting.  A native of Frederick County, Scott is a graduate of Mount St. Mary's University.  He resides in Frederick with his wife, Sarah, and their six children.  Scott can be reached in our Frederick office at 301.662.9200 or by email at sblackburn@lswgcpa.com.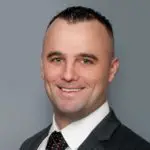 Steven Eader, CPA, specializes in attest and assurance services, working with clients in government contracting, construction, and real estate and land development.  He is a 2013 graduate of Salisbury University, where he earned a B.S. in accounting.  He is also a graduate of the Army's Infantry and Air Assault Schools and has been in the Army National Guard for eight years, during which time he has been deployed to the Sinai Peninsula and to Baltimore during the 2015 riots.  An avid sports fan, Steven enjoys hunting, golf, football, hockey, lacrosse, and scuba.  You can reach Steven by email at seader@lswgcpa.com.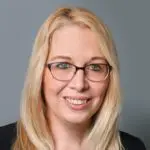 April Hoover began her accounting career in 2004.  She provides client accounting services to LSWG's owner-managed business clients.  A graduate of Jefferson High School in Harpers Ferry, WV, April is an IRS-certified registered tax return preparer and proficient in QuickBooks and PROCAS (project accounting software for government contractors).  She specializes in payroll processing for LSWG's government contracting, manufacturing, restaurant, and property management clients.  Originally from Harpers Ferry, West Virginia, April and her husband, Jason, and their three sons live in Boonsboro, where she spends her free time reading, hiking, and doing activities with her sons and grandson.  You can reach April at ahoover@lswgcpa.com.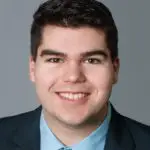 Billy Harper joined LSWG in 2017 as a staff accountant in the Frederick Audit and Tax Department where he is responsible for providing accounting and tax support to the firm's business, nonprofit, and individual clients.  A graduate of Slippery Rock University, where he earned a B.S. in accounting with a minor in information systems, Billy is a Frederick County native, graduate of Urbana High School, and currently resides in Monrovia.  A football player in high school, his newest and favorite sport is golf.  You can reach Billy at bharper@lswgcpa.com.