LSWG's Client Portal – Safely and Securely Transmit Your Financial Information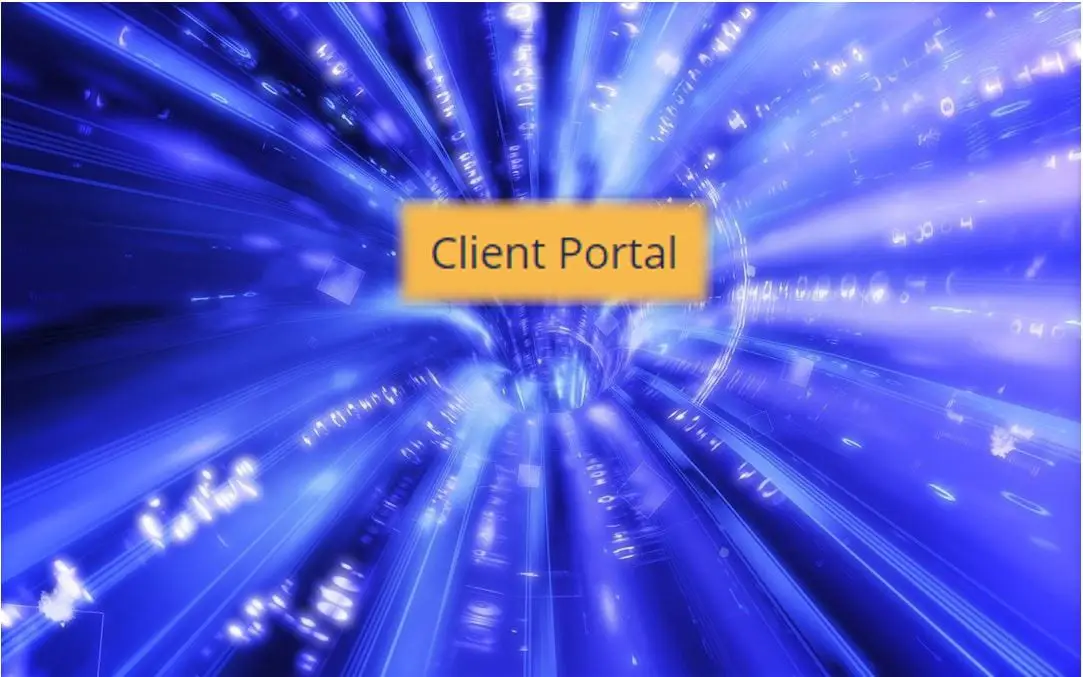 Wednesday, December 9, 2020 – For over three years now, LSWG clients have enjoyed the convenience of LSWG's Client Portal–a secure online space that allows LSWG and our clients to conveniently send and receive files quickly and securely.
Given the vulnerability of transmitting information via email, the unpredictable nature of the postal service, and the immediacy of today's culture, LSWG's Client Portal has become the medium of choice for transmitting information. With LSWG's Client Portal, you can share all types of standard files including pdf, web pages, hyperlinks, Microsoft® Excel® spreadsheets, Microsoft® Visio® diagrams, Microsoft® Word® files, and more. Quickly and easily locate documents by file type, title, creator, keyword, and more.
LSWG's Client Portal is mobile-friendly with capabilities that include:
Multifactor authentication protects clients and staff from password theft. Files are encrypted immediately upon upload to portal and remain encrypted even when not being accessed.
Access to files from any browser on a desktop (PC or Mac), tablet or smartphone
Effortlessly exchange and organize files of varying sizes (e.g., upload a QuickBooks® file via LSWG's Client Portal, eliminating the need to exchange flash drives or DVDs).
Simple drag and drop interface for uploading files from a desktop computer (e.g., tax documents, tax organizer, or any financial information requiring secure transmission between you and LSWG)
Ability to take photos with a smartphone or tablet and upload them to the portal (think W-2, 1099, or receipts).
After the initial set-up, LSWG's Client Portal users easily access the portal through a link in the header of the LSWG website (www.LSWGcpa.com).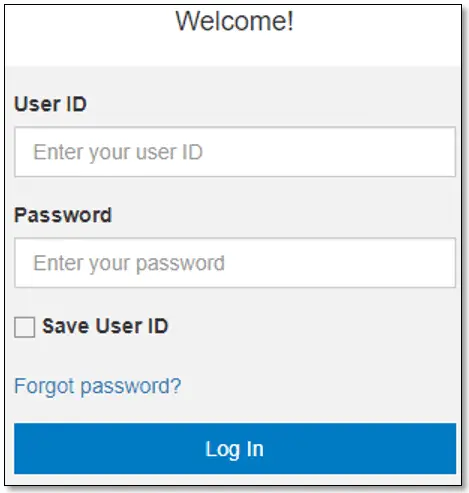 Clients login using their user ID and password. (First time users receive an email invitation to the portal and set their password.)
Once logged into LSWG's Client Portal, clients can add or delete users on their end; and upload, retrieve and save documents using preset folders: Files from LSWG, Files from Client, and Permanent Documents.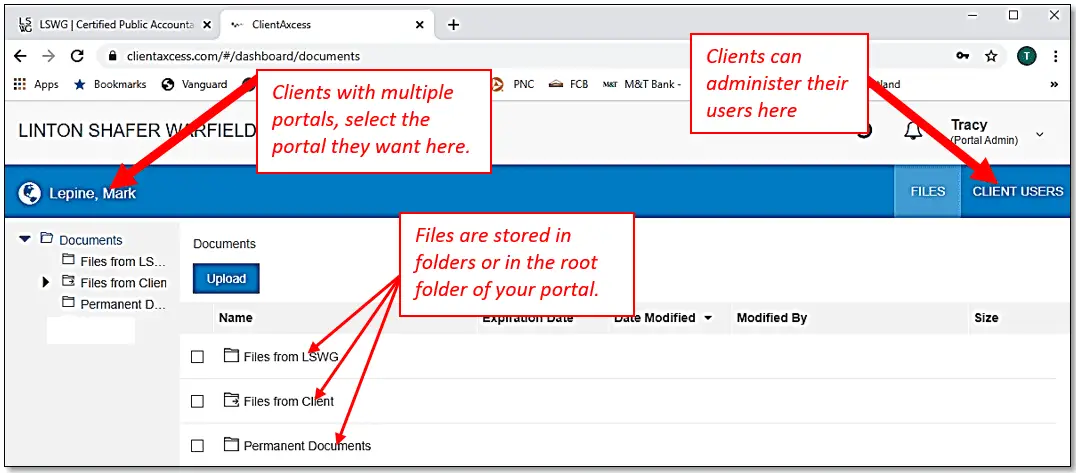 If you have not been using LSWG's Client Portal, but would like to, contact your account representative to get started.