LSWG Tips for Remote Workers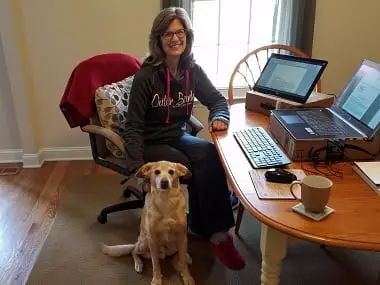 Wednesday, August 12, 2020 – Working from home? So was half of LSWG's staff. If you're working from home for the first time, the following simple tips can help you create a more productive workspace.
Dedicated Space
The most important thing to do when creating your home work office is to choose a dedicated workspace. Working at the kitchen table won't allow you to be free from distractions, especially if other people are home. If you have an additional bedroom, den, or other unused space, consider dedicating that space to be your home office.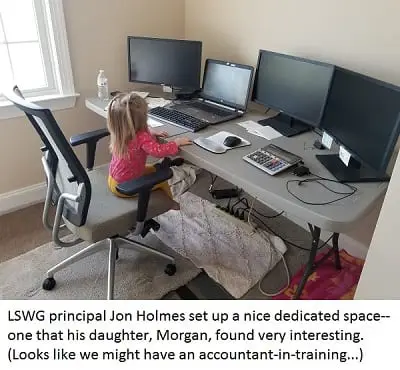 Creative Desk Solutions
Having a "real" desk makes you feel professional. If that's an option for you, go for it. But if your space doesn't allow for a large-scale desk, consider other choices. Be creative about the kind of surface that can work as a desk. For example, installing counter space in the corner of a lesser-used room can act as a desk. Or make a thrift store purchase or inexpensive furniture hack to create a custom workspace.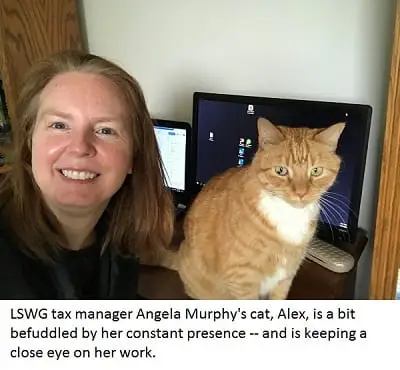 Ergonomic Chair
When creating a home office, do not cut corners when selecting a desk chair. If you're working a full work week, a dining chair isn't going to cut it. You want to select something that is ergonomically designed to help your posture and keep you from experiencing the fatigue of sitting for long periods.
Organization
You also need to organize your office space to work for you. Some people will need fewer materials and can manage to keep their entire professional life in a single laptop case. Others will need files, shelves, office machines and more. If open shelves don't keep the clutter at bay, consider cabinets with doors.
Lighting
Finally, to work productively, you need to ensure that you have the best lighting for the task at hand. Consider your options for desk lighting as well as overhead lights in the room. If you are repurposing space, you may not have the desired lighting already in place, but lamps can make the difference.