LSWG Spotlight: Kathaleen Lucey – Cheers to 42 Years!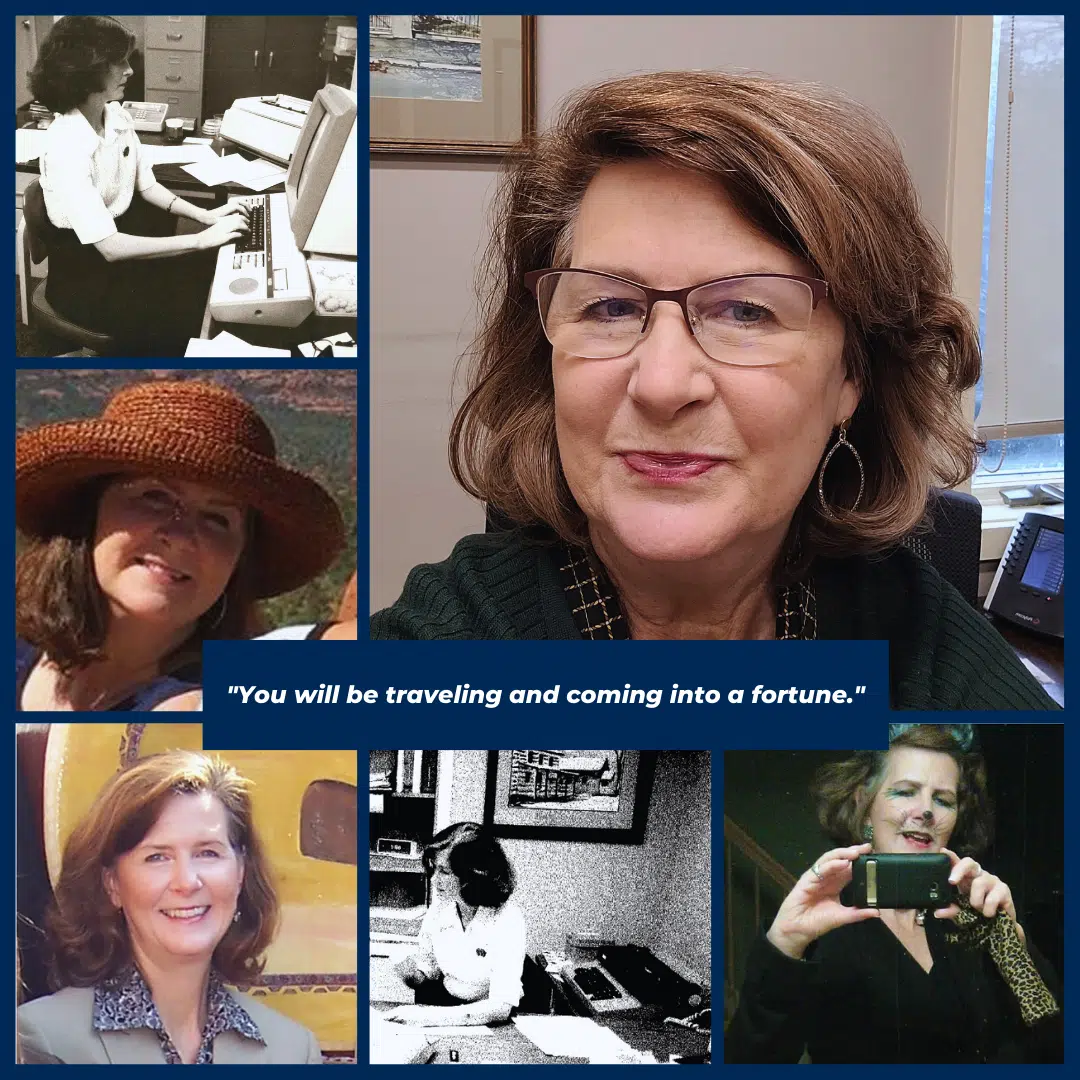 Cheers to 42 Years!
LSWG would like to both congratulate and say, THANK YOU to Kathaleen Lucey for her 42 years of dedicated service, innovation, and creativity at LSWG. Kathaleen began working in the secretarial pool of Linton Shafer & Company at their downtown Frederick location (6 West Second Street) in 1981. Truth be told, when hired she didn't type that well — or that fast — but once she started doing it every day she became quite the skilled typist. As the firm embraced new technology (and word processing), the secretarial pool thinned out, and Kathaleen took on more and more responsibility. She continued to work full-time while going to school part-time, and in 1990 she earned a bachelor's degree from Hood College.
Fast forward to 2023… Kathaleen now serves as the firm's director of human resources and office manager. Through the years, she's seen the firm grow and change considerably from LS & Co to Linton Shafer Warfield & Garrett and now LSWG — and she's still working with Kevin Hessler and Ted Gregory. Fun fact: She started working at LSWG the same month the current managing principal, Jon Holmes, was born.
As one who has been on the front line witnessing and participating in the growth of LSWG, she will tell you that the firm is a great place to work. It's family oriented, community-minded, and – as her 42 years will attest – offers many opportunities for career growth and life/work balance.
Kathaleen raised her son, Brad (a first responder with FCFR), while working and going to school. She enjoys living in downtown Frederick where she can walk to everything! In her spare time, she gardens, reads, cooks, loves to travel and spend time with her family and friends. And if last week's fortune cookie is any indication, "the future is looking fantastic!"
"You will be traveling and coming into a fortune!"