LSWG Announces New Staff Members
Linton Shafer Warfield & Garrett, P.A. (LSWG) recently announced the addition of four new staff members:  Eva Webb, CPA, Cindy Hutchinson, Maura Rouch, and Carol Mahaffey.
   Eva Webb, CPA, has been appointed to a manager position in the Rockville office of LSWG.  Ms. Webb has over 12 years of public accounting experience, having begun her career as an intern and then staff accountant with Linton Shafer & Company in 2000.  She specializes in audits of local governments and not-for-profit organizations.  Ms. Webb is a member of the Maryland Association of CPAs and a graduate of Mount St. Mary's University, where she earned an MBA in 2004 and a B.S. in accounting in 2000.  An active volunteer with the Mental Health Association of Frederick County, Ms. Webb currently resides in Germantown.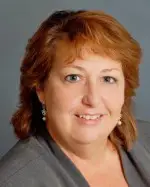 Cindy Hutchinson has accepted the position of staff accountant in the Frederick Small Business Services Department.  Ms. Hutchinson has been in the accounting profession for 25 years, having served half that time as a comptroller in private industry and half as a public accountant for a local CPA firm.  A Certified QuickBooks ProAdvisor®, Ms. Hutchinson specializes in payroll processing and filing and general ledger write-up.  Active in the community, she has studied at Hagerstown Community College and is a member of Soroptimist International of Hagerstown, where she is a past president and past treasurer and currently coordinates the Leadership and Training Program.  She is also a Girl Scout leader, a member of Compassionate Friends of Frederick County and Trinity Lutheran Church, where she teaches Children's Church and is a member of the Christian Education Team.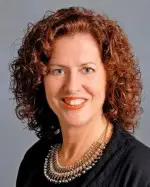 Maura Rouch has joined LSWG as an administrative assistant and receptionist in the Frederick office.  Maura has over 30 years' experience providing administrative/secretarial support–20 years of which to defense contractor Watkins-Johnson.  Currently residing in Frederick, but originally from Silver Spring, she is a graduate of Albert Einstein High School and the Washington Business School.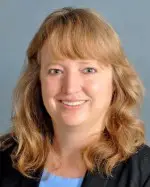 Carol Mahaffey has joined LSWG as an administrative assistant and receptionist in the Rockville office.  Carol is new to firm administration, having spent the past 19 years in academia and professional advising and training.  Prior to joining LSWG, Carol founded "English Language Consultants," an ESL/ESP (English as a second language) training center in Tunis, Tunisia, where she lived for 20 years.  There she served as manager and senior instructor for over ten years.  A 1992 summa cum laude graduate of the University of Arizona with a B.S. in molecular and cellular biology, Carol is fluent in French and Tunisian Arabic and has worked as an interpreter and translator.
Linton Shafer Warfield & Garrett, P.A., is a full service tax, accounting and business consulting firm with offices in Frederick and Rockville.  Locally-owned and operated, the firm, whose origin dates back to 1965, offers a full range of advisory services with specialized teams coordinating services to closely held businesses, nonprofit organizations, governmental agencies, trade associations, and individual clients.  The Frederick office is located at 201 Thomas Johnson Drive and can be reached at 301.662.9200, or online at www.LSWGcpa.com.