LONGEST. TAX. SEASON. EVER …so far
Friday, October 22, 2021 – We thought 2020 and the pandemic shutdown made for a grueling tax season.  Then along comes 2021 with its ever-changing deadlines, truckloads of returns sitting outside the IRS, COVID relief programs put in place without IRS guidance or the forms to apply them — and don't get us started about the debacle we — and our clients — dealt with regarding the Maryland tax forms.
Yep, it's been another grueling tax season that finally wrapped up with last Friday's October 15 filing extension deadline.  We've worked hard.
This tax year is finally in the books and LSWG principals believe staff have earned a well-deserved day off, so we're taking a little holiday today.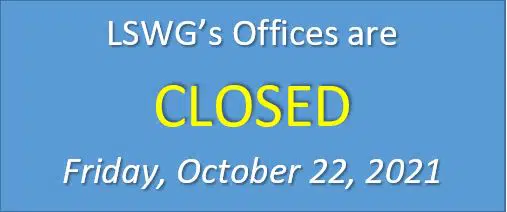 We will return to the office on Monday, October 25, 2021.  …ready to seize the day!