Let's Get Ready to CRUMBLE!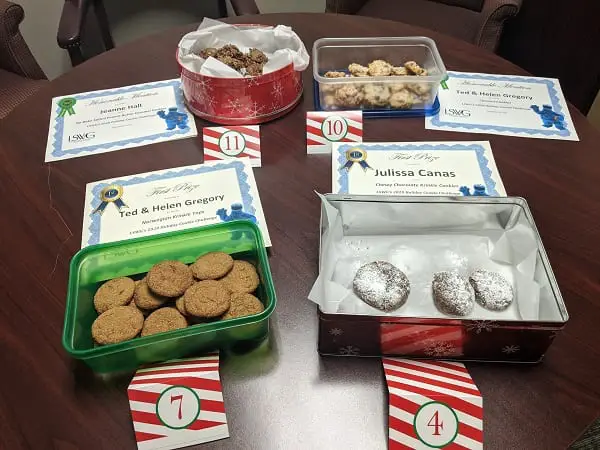 Thursday, December 17, 2020 – When LSWG throws down a cookie-baking challenge to staff–and then sweetens it with a $50 Downtown Frederick gift card first prize–our resident bakers can't wait to start pre-heating their ovens.
Eleven batches of cookies vied for first place honors–which were shared by staff accountant Julissa Canas and LSWG principal Ted Gregory.*
Cookies were judged on appearance, aroma, texture, and flavor, using a scale of 1 to 5, with 1 being INEDIBLE to 5 being SUBLIME.

When all was said and done, two first-place winners and two honorable mentions were announced and the cookies became available for general consumption.
1st Place: Julissa Canas and her Chewy Chocolate Crinkle cookies
1st Place: Ted and Helen Gregory with their Norwegian Krinkle Tops
Honorable mentions were also awarded to Ted and Helen for their Coconut cookies and marketing manager Jeanne Hall for her No Bake Salted Caramel cookies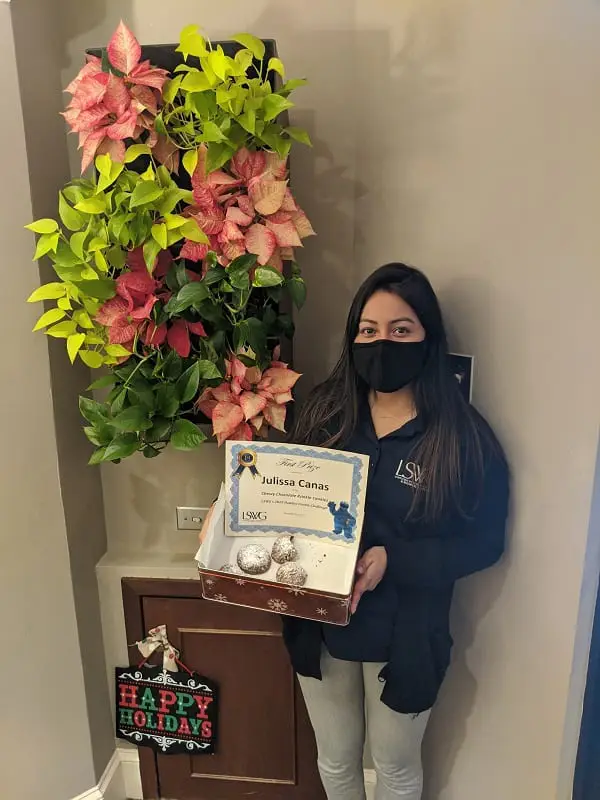 Julissa Canas earned first-place honors with her Chewy Chocolate Crinkle Cookies.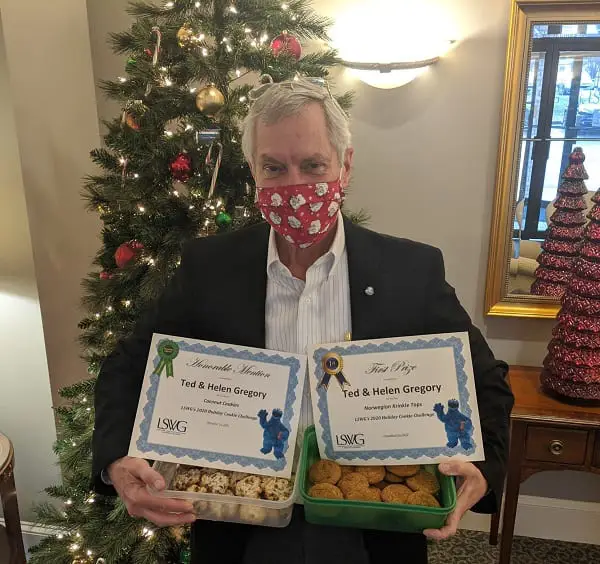 Ted and Helen Gregory took home first-place honors AND honorable mention for their Norwegian Krinkle Tops and Coconut cookies.
*Full disclosure: Ted's wife Helen did all the baking and deserves the honors, but we're pretty sure Ted and his sweet tooth are Helen's inspiration.
Recipes from our first-place winners are below. If you would like a copy of the recipes for all entries, email us at advantage@LSWG.cpa, subject line: Cookies.