JON C. HOLMES, CPA, ADMITTED TO LSWG PRINCIPAL GROUP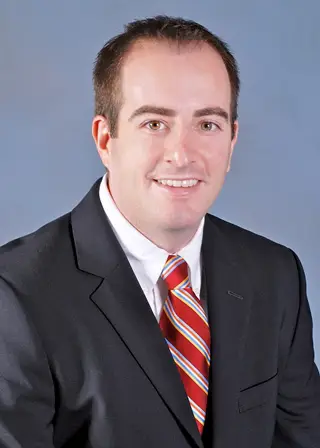 LSWG is pleased to announce that Jon C. Holmes, CPA, has been admitted to the firm's principal group.
Mr. Holmes joined the firm in early 2014 as a manager in LSWG's Frederick office.  He has over 12 years of public accounting experience, having served as a tax manager at an international firm and as a senior tax manager for a regional firm where he managed a substantial government contractor client base.  A certified public accountant licensed in Maryland and Virginia, Mr. Holmes specializes in closely-held businesses, individual, partnership, and multi-state taxation.  Prior to joining LSWG he spent two years as a national tax instructor and served on an international tax rotation to Munich, Germany.  He is a magna cum laude graduate of the Virginia Polytechnic Institute and State University, Blacksburg, Virginia, where he earned a B.S. in accounting in 2003, an M.S. in accounting and information systems in 2004, worked as a teacher's assistant, and was recognized as the Top Masters Degree Student in 2004.  Mr. Holmes serves as the treasurer of the Frederick Area Committee for Transportation and is a member of the Mt. Airy Volunteer Fire Company.  A native of Frederick County, Mr. Holmes and his wife, Maureen, reside in Mt. Airy.
LSWG is a full service tax, accounting and business consulting firm with offices in Frederick and Rockville.  Locally-owned and operated, the firm, whose origin dates back to 1965, offers a full range of advisory services with specialized teams coordinating services to closely held businesses, nonprofit organizations, governmental agencies, trade associations, and individual clients.  The Frederick office is located at 201 Thomas Johnson Drive and can be reached at 301.662.9200, or online at www.LSWGcpa.com.