JANELLE L. LUCKENBAUGH, CPA, JOINS LSWG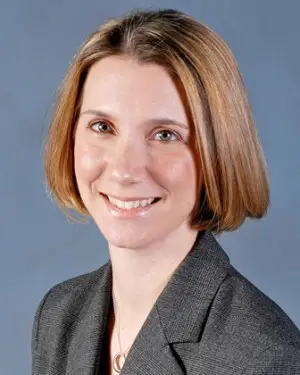 LSWG is pleased to announce that Janelle L. Luckenbaugh, CPA, has joined the firm as a supervisor in the Audit Department of LSWG's Frederick, Maryland, office.
   Ms. Luckenbaugh has over eight years of public accounting experience, specializing in audits, reviews, and compilations, as well as, tax planning and preparation for individuals, partnerships, and corporations.  Ms. Luckenbaugh is a member of the American Institute of CPAs, the Maryland Association of CPAs, and the Maryland Society of Accountants.  She is an honors graduate of the University of Maryland, College Park, and a magna cum laude graduate of Lebanon Valley College, Annville, Pennsylvania, earning an M.S. in Business in 2008, and a B.S. in Accounting & International Business in 2005, respectively.  While at Lebanon Valley College, she was a member of the Business Economic Honor Society and College Honor Society, and spent a semester studying abroad in London.  Originally from Mechanicsburg, Pennsylvania, Ms. Luckenbaugh currently resides in Frederick.
Linton Shafer Warfield & Garrett, P.A., is a full service tax, accounting and business consulting firm with offices in Frederick and Rockville, Maryland.  Locally-owned and operated, the firm, whose origin dates back to 1965, offers a full range of advisory services with specialized teams coordinating services to closely held businesses, nonprofit organizations, governmental agencies, trade associations, and individual clients.  The Frederick office is located at 201 Thomas Johnson Drive and can be reached at 301.662.9200, or online at www.LSWGcpa.com.