Inside LSWG – July 2022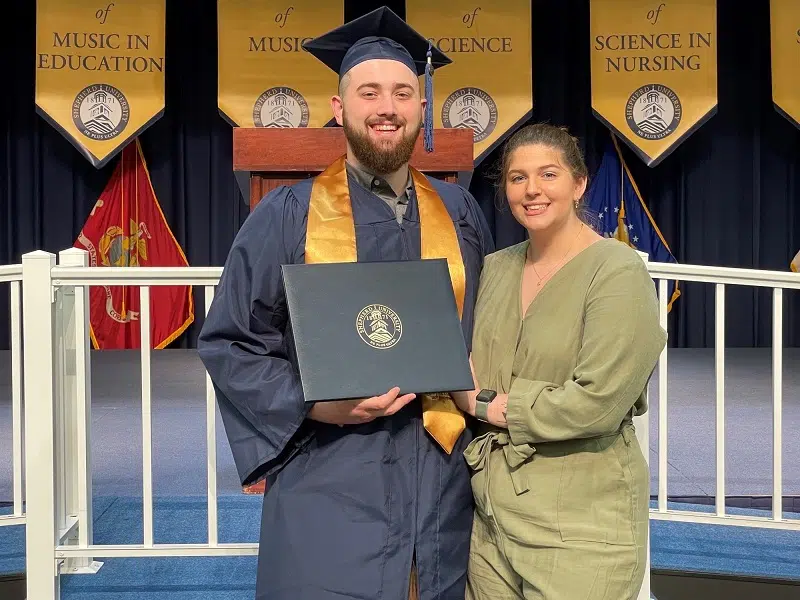 Wednesday, July 27, 2022 – We would like to share with you some of the things that have been going on outside the LSWG offices.
Join us in congratulating Dakota Ellis
LSWG staff accountant Dakota Ellis graduated May 7 from Shepherd University with a B.S. in accounting. Dakota first joined LSWG in June of 2021 as a student intern. He did such a great job as an intern, we invited him to stay on part-time until he finished school. Dakota is now a full-time staff accountant in our Frederick office. A college graduate, fully-employed, Dakota's next big move: He and his fiancée, Michala, are planning an October wedding. Congratulations all the way around, Dakota!
Having Fun Supporting Worthy Causes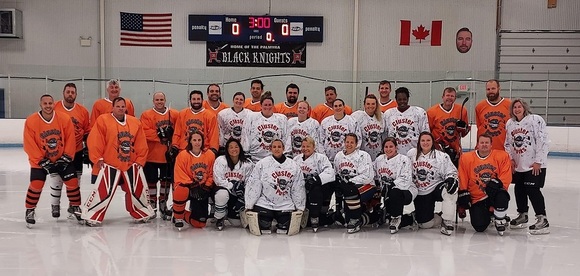 LSWG tax manager Angela Murphy and her husband, Doug, joined over 250 ice hockey players who came together to raise funds in support of Multiple Sclerosis research and treatment, Hockey Fights MS. Twenty teams battled it out at the May 13-15 tournament in Hershey, PA. According to Angela, their team (The Cluster Pucks), came in "dead last," but had a ton of fun. Angela is an avid Washington Capitals fan and has been playing ice hockey competitively for five years. She plays ice hockey at Skate Frederick and in the fall, she and her fellow Cluster Pucks will be taking their game to Iceland.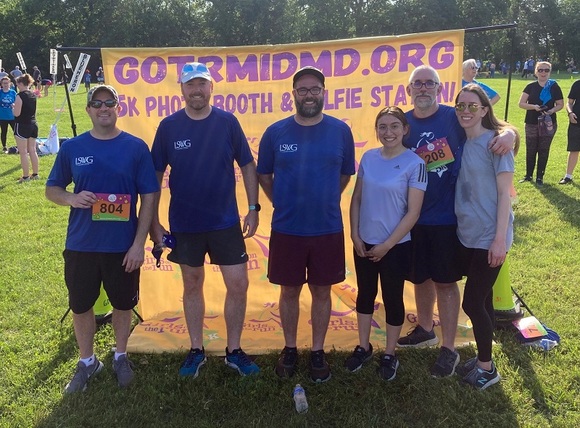 LSWG staff accountant Ryan Dodd wrangled together a team of LSWG'ers to participate in the Frederick County Spring 5K, a fundraising event for Girls On The Run of Mid & Western Maryland. Joining Ryan for the May 21 run were: LSWG principal Jon Holmes, staff accountant Corey Patterson, Ryan, staff accountant Jocelyn Castillo, and principal Jamie Iseminger and his wife, Amanda.