Getting to Know LSWG – Susan Hanson, EA
Next in our series to better acquaint you with our fellow LSWG co-workers and friends…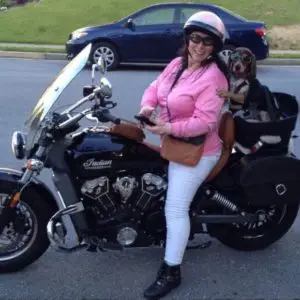 Meet Susan Hanson, EA…
Susan joined LSWG in 2016 and is a senior accountant in the Frederick tax department—and an adjunct accounting instructor at Frederick Community College.
Susan grew up in Maryland and currently lives in Washington County with her husband, Ray, and their two dogs, Maggie (an 8-month-old puggle) and Molly (a 2-year-old beagle coonhound).
More about Susan…
The Family – Susan and Ray have three sons: Danny, Russell, and Lucas.  Lucas is away at college; Danny and Russell live in Maui, Hawaii.
Best Vacation:   Susan and Ray cruised to Alaska last September, but she said, "so far, Maui has been the best vacation yet."  They've gone there three times and their "kids" are there.
Seeing the World is on Susan's bucket list. She has already seen a good bit of the U.S. having been to 49 states.  Once she's been to North Dakota, it's on to Europe!  ("If our knees and hearts don't stop us, I think we can make it," she said.)
Favorite Quote: "When people show you who they are, believe them." – Maya Angelou

Susan's family. Two of her boys live in Maui–one of the reasons it is her favorite vacation destination.