Don't Forget to Apply for PPP Loan Forgiveness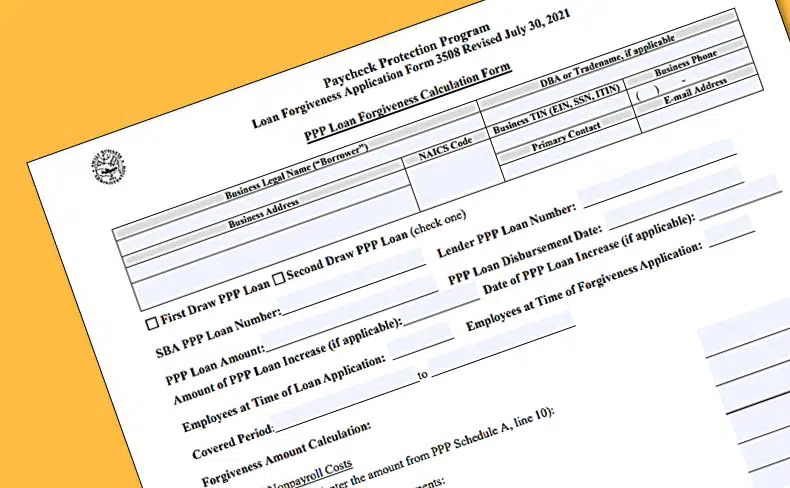 Did you receive a loan in the first draw in the Paycheck Protection Program? If you have not yet applied for loan forgiveness, your loan repayments could begin soon.
Tuesday, August 10, 2021 – Paycheck Protection Program (PPP) rules specify that loan repayment begins 10 months after the last day of your covered period (which ranges anywhere from 8 to 24 weeks from the date the loan was received), unless an application for loan forgiveness was submitted and granted. If you received a PPP loan and have not yet applied for forgiveness, check your calendar because this date is likely very rapidly approaching for you (if it hasn't already passed).
If you do not submit your PPP forgiveness application and the prescribed period of time passes, you will be required to begin repaying the loan — plus interest. PLEASE KEEP IN MIND that just because repayment has kicked in, it does not mean you cannot still request loan forgiveness. You have until the Maturity Date of your loan, which is either two or five years from your loan origination date to apply for forgiveness. You will, however, have to continue to pay interest and principal until the loan is forgiven.
PPP information on the SBA website is mute on what happens to the principal and interest that is paid prior to loan forgiveness. One local bank has responded to our inquiry and indicated that the loan payments, including interest, will eventually be refunded to the borrower after the PPP loan is forgiven. HOWEVER, we strongly encourage you not to bank on that.
Have questions? LSWG has a team of PPP experts who can assist you. Contact us if we can help.