Do you qualify for the Employee Retention Credit?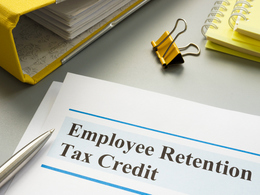 The Employee Retention Credit is a powerful but complex COVID relief program that has been changed several times by the Federal Government.
Employers can be eligible for the Employee Retention Credit if they experience a decline in gross receipts at a prescribed level and/or were subject to a government-ordered COVID related shutdown. LSWG has a team in place to identify impacted clients and stands ready to assist you with calculating and claiming the credit.
Be wary of businesses who may contact you offering to claim and calculate your credit, whose fees are based on a percentage of your refund. CPAs never charge contingency fees and paying a percentage of your credit is not in your best interest.
For additional information see the IRS publication regarding ERC.
If you have additional questions, please reach out to your LSWG representative.