Life's too short for the wrong job.  Come grow with LSWG!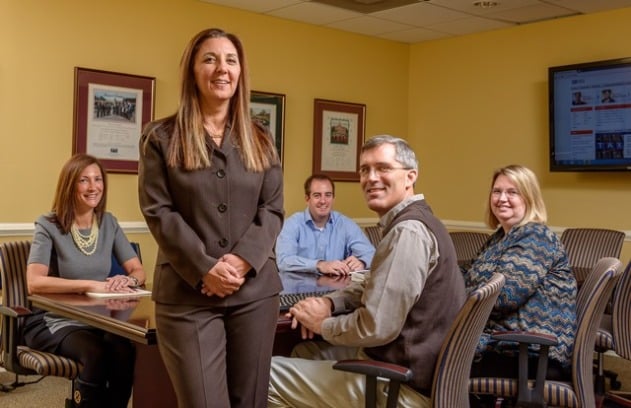 If you are tired of your commute, feel you are getting nowhere in your current job, or want to be more involved and make a difference in the community in which you live, LSWG wants to hear from you.
LSWG is always looking for dynamic individuals with proven skills in accounting to join our rapidly expanding firm.  Come work with the best in the business for 50 years and counting!  Resumes received at hr@LSWGcpa.com.
LSWG is currently recruiting for the following positions:
Senior Accountant – Manager – This full-time position in our Frederick office has significant rapid career advancement potential.  Ideal candidates will have 6 to 7 years of government contract accounting experience.  The position requires an extensive knowledge of FAR, CAS and DCAA, as well as experience with one or more of the following:  PROCAS®, Deltek® or QuickBooks®.
Senior Auditor – Ideal candidates for this full-time position in our Rockville office will have 3 to 7+ years of experience, be highly organized, detail oriented, with solid communication skills, an ability to manage multiple concurrent projects, and a record of excellence in financial statement and internal control audits.  CPA preferred.  Experience with CCH Engagement® and Axcess® a plus.
If you believe you have the qualifications we are looking for, we would like to talk to you about becoming a valued member of our team.
Ways to send us your resume:
Email resume (with the position name you are applying for in the subject line) to hr@LSWGcpa.com
Fax to HR, 301.663.3876
Mail to LSWG, Attn: Human Resources, 201 Thomas Johnson Drive, Frederick, MD 21702-5166
LSWG benefits include:
Opportunity for Advancement
Competitive Salary
Holidays & Leave
401(k) Salary Savings w/ employer contributions
Health, Life & Disability Insurance
Section 125 Plan – Medical and dependent care reimbursement accounts are available
Paid Continuing Education
Paid Professional Dues & Licenses
Flexible Work Schedules